Author: Maria Grace
Narrator: Benjamin Fife
Length: 9 hours 40 minutes
Series: Jane Austen's Dragons, Book 3
Publisher: Maria Grace
Released: Jan. 31, 2020
Genre: Epic Fantasy


Elizabeth Bennet thought she was prepared to do anything to make the Dragon Conclave accept her beloved young dragon Pemberley into the Blue Order, but she had not anticipated it would leave her banished from her ancestral home and betrothed to none other than Mr. Darcy. But before Elizabeth and Darcy wed, they must find a dangerous rogue dragon before it provokes a war amongst the dragons and brings the fragile peace between dragons and mankind to a catastrophic end.

Nothing written in the annals of dragon lore has prepared Elizabeth to manage a dragon not governed by the Blue Order. Dragons have always loved her, but this one finds her arrogant, selfish and insensitive to others. With only her instincts to guide her, she must convince the rogue of her good intentions before the Blue Order loses patience and decides on more drastic measures.

Called away to the other side of the kingdom, trying to settle the dragons' unrest, Darcy learns the nature of the force poisoning the rogue dragon against Elizabeth. One nearer and dearer than they could have imagined.

Can Elizabeth and Darcy convince with rogue dragon to cooperate before darker forces turn it against them, without destroying the fragile bonds uniting the couple?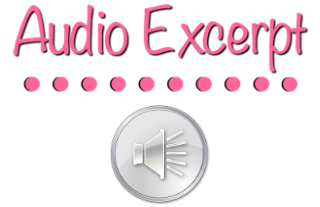 Five time BRAG Medallion Honoree and #1 best selling Historical Fantasy author, Maria Grace has her PhD in Educational Psychology and is a 16-year veteran of the university classroom where she taught courses in human growth and development, learning, test development and counseling. None of which have anything to do with her undergraduate studies in economics/sociology/managerial studies/behavior sciences. She pretends to be a mild-mannered writer/cat-lady, but most of her vacations require helmets and waivers or historical costumes, usually not at the same time.
She writes gaslamp fantasy, historical romance and non-fiction to help justify her research addiction.

Benjamin Fife has always had a passion for learning. With a mind that remembers all sorts of numbers and useless trivia, he regularly wins local radio shows and enjoys confusing people with sci-fi quotes.
Fife grew up in Southeast Idaho. He attended college at Idaho State University, where he met his future wife in their music theory class. They have been married nearly 20 years and now have six children and a whole menagerie of animals. When their oldest daughter was three or four years old they started reading aloud from novels every night at bedtime, and have continued the tradition ever since. The family loves exploring various worlds and topics through Fife's wonderful reading skills, which get better every year. They all have his Christmas Carol voices memorized (and the older kids are known to quote along with portions), since he has read it to them every December.
Benjamin enjoys all kinds of sci-fi and fantasy - both books and shows, is an extreme eclectic music lover, and prefers his chocolate to be of the 90% cocoa variety. Above all, he loves to be with his family. He loves recording audio books, and is delighted to tell people, "I've finally found what I want to be when I grow up!"
Behind-the-Scenes with Narrator Benjamin Fife
I got into narrating because I love literature. I personally have listened to or read the complete works of Charles Dickens. I love Austen too. I was first introduced to Pride and Prejudice nearly 20 years ago about 3 months before I met my wife. I was spending time with a longtime friend who was getting over a bad breakup. Watch this movie with me–said she. I didn't realize it was a 6 hour production. As you might guess, I fell hard for her while we watched it over the next week, one installment at a time. She still thought of me as just a friend. She prophetically said that come 2 months later I'd meet some cute freshman & I'd be just as happy as Lizzy & Darcy at the end of it all. Now two decades down the road, she married the guy she had broken up with, I wed that adorable freshman, and both marriages now boast 6 kids apiece. Starting when my oldest was about 6, we started taking turns picking what book to read as a family every night. With a handful of exceptions, I've been the voice for all the books ranging from Jane Eyre to Hank the Cowdog; from Lord of the Rings to Louis Lamour. I had often thought about turning my passion for reading aloud into more than that. In February of 2018, I dove in. As I've looked for books to audition for and connected with authors, I've loved what I've learned from each book & each writer in the production process. But there is no other book or series that has brought me as much satisfaction to voice as Maria Grace's
Jane Austen's Dragons
.
The Road to Becoming a Dragon Narrator
Earlier this year when I saw Pemberley up for audition, I had to try! I adore Austen & I adore dragons! What could be better? When I auditioned, I did 2 takes for Maria – one with a "straight read," and one with "effects." I've used a little bit of effects on my voice in previous books, but by volunteering to not only voice each dragon differently, but then alter the audio to a more 'size appropriate' voice, I was jumping in with both feet. (
I had a sense this was going to be a big, complicated project from the get go, but I really didn't fully realize it until we got started on it all!-mg
) Let me give you a rundown of the whole Audiobook production process:
Find a Title/Author you want to work with
Read the audition material & plan your characterizations, accents etc
Record the Audition (click to have a listen!)
Edit the Audition
Get selected for the book
Read the whole book & plan characterizations, accents, etc again.
Communicate with the author about their wishes.
Record the whole thing, redoing any line you make any kind of error on. And sometimes that means 5 times. Not often ,but sometimes, there's a tongue twister (You try saying "the courtship twas by your world rules" in a thick Scottish accent complete with rolled r's– not from Maria's book.
Listen to the whole thing and edit out any outtakes, errors, mouth noises, dog barking, wife scaring the *&% out of you in the middle of a chapter, etc…
Master the file so it can pass muster for QC of an audio book
Send it to the author/publisher to listen to.
Fix any additional errors and performance issues to the satisfaction of the author & yourself.
Repeat the last 4 steps as many times as needed.
Send it to Audible to sell
Promote the heck out of it.
So it's a bit of a production to begin with. You add in needing a different effect for a dozen different characters & you can imagine what that does. Still, I love it. Maria & I both hope you love what I've done to bring her world to life. Midway through production on Pemberly, I messaged Maria to ask if she could send me the whole series so my family could read it too. My wife & 2 oldest daughters had it finished before I had a chance to finish recording Pemberley. Maria's writing is superb. I love how true she is to the original characters, while changing it up enough to make it a delightfully new story. Some of my favorite moments in the series are when she takes Austen's original dialogue, or sometimes back narration & gives it to a different character to say. In book 1 (Pemberley), she sticks pretty close to Austen's original plot
fairly
closely up to Netherfield ball. In the remainder of the series, there are similarities to the original, but the plot veers off course considerably. I
loved it.
When Maria got my initial recording of Pemberly's voice at the end of book 1, Maria thought it sounded like Audrey II (Little Shop of Horrors). I wasn't very sure about the voice I had selected either, so I had no problem redoing it for her. Now what we're going for is a little closer to Littlefoot (Land Before Time). When she initially released a preview of the Pemberley audiobook on her website, one of her followers thought I was Richard Armitage (North & South, Thorin Oakenshield from Peter Jackson's The Hobbit). As an Idahoan who has never even left North America, I was flattered. I guess I must be doing something right. In the middle of recording Chapter 8 of Longbourn, I heard a vague tapping at the window of my recording booth. I was in the middle of a rather fraught with emotion section & I thought in the back of my head vaguely that I'll push through to a good stopping place & see what it was. Then I glanced up. It was 9:30 at night, dark outside, and a pair of eyes were staring at me in the window. I uttered a cry of terror quite possibly unlike any other shriek I have ever uttered. Once my non-primal brain woke back up, I realized it was that adorable freshman I fell in love with peeking in at me & I started laughing in a breathy-recovering-from-terror kind of way. And now its recorded for posterity complete with my love's delightful giggle as she entered my booth to make sure I wasn't dead. I took a ten minute break with her, sprayed my throat with some magic stuff & finished the rest of the chapter. Never a dull moment. In producing Longbourn, voicing a conversation of Fairy Dragons & getting their voices to pass muster with both myself & Maria is somewhat maddening. Senseless little bits of fluff. Some of my other favorite things are reading the reviews on the audiobooks for Pemberly on Audible and finding out I'm now one of someones 3 favorite narrators. Aww, thanks. My very favorite dragons to voice in the series are Walker, Longbourn (even though he's a brat) Drew, Cait & Rosings, and Chudleigh. It also might interest listeners to know that for Lady Catherine, Rosings & Cait, I use the exact same voice & similar inflections & then speed them up or slow them down for the character. In looking forward to more books in the Jane Austen's Dragons series, I'm excited that Maria is branching out to Persuasion & Northanger Abbey. I can't wait to see what she does! I'd still love it if she expanded the universe even more – you know, Victor Hugo's Dragons… Jack London's Dragons… But she can only write so fast. 🙁 I also love the idea that Pemberly is still alive & kicking today. My theory is that she runs the Westminster Dog show with whoever her current keeper is. Thank you so much Maria for letting me be a part of this universe you've created, and thank you readers & listeners for all your feedback on our audiobooks. I hope you love Jane Austen's Dragons as much as I do!

Narrator Benjamin Fife's 'Top 10 Reasons to Listen to This Series'
Dragons

Jane Austen

The writing is Great - Maria Grace knows her stuff & has researched it.

With 62 ratings on Audible so far, it's sitting at 4.7.

You want to hear my performance for all the different dragon species.

The 2 ish somewhat negative reviews are such that you just have to hear for yourself to decide if they're right.

You love Pride & Prejudice, but there were some things that you just wanted to yell at the characters. The Dragons do that for you.

Because It's either this, or Moby Dick. Drat the File & Drat the Bone!

You just finished listening to the Mueller Report & want to listen to a book that doesn't have the word "Redacted" anywhere in it.

Because it's AWESOME!!!

Prize: Custom Statue of the Dragon 'Pemberly'
Jane Austen's Dragons Giveaway: Custom Statue of the Dragon 'Pemberly'


Plugging you into the audio community since 2016.
Sign up as a tour host
here.