Author: Melissa McPhail
Narrator: Nick Podehl
Length: 34 hours 44 minutes
Series: A Pattern of Shadow and Light, Book 3
Publisher: Podium Publishing
Released: Oct. 18, 2016
Genre: Epic Fantasy
Powerful beings from the fringes of Chaos have come to the realm of Alorin. Fate bends to their will, and their will is set upon Alorin's destruction. Alone in understanding the threat they pose, Alorin's Fifth Vestal, Björn val Gelderan, has launched a desperate plan to stop them: a "great game" played upon the tapestry of mortal life. Now, in Paths of Alir, Björn's Players have taken the field.

Along the lush Caladrian coast of Agasan, the truthreader Tanis d'Giverny returns to the place of his birth and finds mysterious and wonderful workings waiting for him. But the zanthyr Phaedor warns Tanis that ominous events lie ahead, and the lad soon wonders if even his mother's magical lessons will be enough to keep him alive.

In the dungeons of Tal'Shira, held prisoner by the Adept Inquisitor Taliah hal'Jaitar, Prince Trell val Lorian is facing a life of enslavement. Only two paths lie open before him: one means an eternity of torture fighting Taliah's attempts to break him; the other requires surrendering to her will. But can he really sacrifice everything he is to walk Taliah's path of twisted magic known as mor'alir?

In the snow-bound Castle of Tyr'kharta, Prince Ean val Lorian must choose to save his brother Sebastian or his loyal men. But to choose his men means leaving Sebastian to an eternity of enslavement; while rescuing Sebastian means abandoning his friends, and his honor along with them. Either decision will test Ean's newfound skills, as well as his conviction, for as the prince soon learns, once a man becomes a Player in the First Lord's game, not even death can give reprieve.



Book 5 is now available!
The First Lord's game has reached a critical apex. For the first time in millennia, the teams are equally matched. From the dimension of Shadow to the realm of T'khendar, from the Empire of Agasan to the fire deserts of Avatar, Ean, Tanis, Trell, Sebastian and the rest of Bjorn's Players will be holding their positions against immortal enemies in a game where mortal consequences hang in the balance of every choice.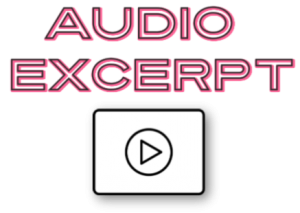 Melissa McPhail is the author of the best-selling epic fantasy series A Pattern of Shadow & Light. She's the mother of twin girls who think boys in books are just better, and the adoptive mother to four very large cats who basically rule the roost; and while she can never leave the house in one attempt, she's pretty darn good at spinning a tale. She's also a classically trained pianist, violinist and composer, a Vinyasa yoga instructor, and an avid tea drinker. Melissa's fantasy series has won eight best fantasy awards and (even more importantly to her) a fiercely devoted following. She is known for being an engaged author on social media and welcomes your thoughts on her work, the speculative fiction genre or writing in general.

Nick Podehl is an award-winning audiobook narrator and voice actor who's narrated hundreds of titles across many different genres. In addition to narrating the epic fantasy series A Pattern of Shadow and Light and prior to his new long-term deal with Podium, he narrated the epic fantasy series the Kingkiller Chronicles, as well as some iconic works of teen fiction – including Wonder, and Will Grayson, Will Grayson. He was named an Audible Customer Favorite in 2018 and has been honored with an Audie Award, along with multiple Earphones Awards from AudioFile Magazine. He lives and works in the Midwest with his lovely wife and two beautiful daughters.
Podium is an industry-leading independent audiobook publisher built upon the foundation of successful partnerships with self-published authors and narrators. With deep share of voice in the genres of Science Fiction, Fantasy and Romance, the company has enjoyed quick commercial and critical acclaim, releasing almost 1,300 audiobooks, numerous best-sellers, winning an Audie Award and 13 Voice Arts Awards. Podium is best-known for supporting, nurturing and discovering independent authors and narrators from the U.S. and around the world. The company gained international notice when it took a risk on one-time unknown author Andy Weir (The Martian) and turned his e-book into the largest audiobook seller in the world.

Q&A with Narrator Nick Podehl
When did you know you wanted to be an audiobook narrator?
I think I decided that I wanted to do this for a living as soon as I finished narrating my first audiobook. Before it was finished, I just thought it would be fun and something different. Before I was cast for it, I didn't even know it was a possibility. Just like many people, I had no idea how audiobooks were made. I thought they were made the same way as cookies and shoes: by little elves that live in trees.
How did you wind up narrating audiobooks? Was it always your goal or was it something you stumbled into by chance?
That was a complete and happy accident. I ended up giving it a try because I listened to my mother. She suggested I audition for this company that was in the next town over. They produced audiobooks since they were on reel-to-reel tapes. I ended up landing the audition and it has been 12 years ever since.
Did you find it difficult to "break into" audiobook narration? What skill/tool helped you the most when getting started?
For me, it was not as difficult as it would be for others. I knew someone who was a casting director for a major company and they remembered me from my days of acting, in High-school of all places. They gave me a chance and decided to give me a shot. Like many things in life, its who you know that will land you a job and what you know that will keep it.
A lot of narrators seem to have a background in theatre. Is that something you think is essential to a successful narration career?
I think the theatre background definitely helps. We have to play a multitude of different characters in one story and being trained in theatre helps with dissecting and developing all these different characters. The other thing that I have found to be very helpful from my days treading the boards is the manuscript preparation. As a stage actor, you need to diagram, study, and know intimately your script. I find the same to be true for audiobooks. I know there are people out there who can record a book with no prep work at all. I am just not that talented. I need to diagram, study, read every word, truly KNOW that manuscript before I can record it. And I think that shows in a performance.
What type of training have you undergone?
Four years of being a Theatre major in college which included acting classes, dance, stage production, costume construction, and more. All of these things help me to visualize the books I am narrating. See what the characters are wearing. Feel the world they live in. It all just helps to bring the books and characters to life.
How do you manage to avoid burn-out? What do you do to maintain your enthusiasm for narrating?
I have been very blessed that I get to read a lot of fantastic books. Some very few are not as enjoyable. In those cases, I just have to find the things that I like and focus on that. I also try to make sure I schedule my recordings to give me some built in time to rest my voice and prep the next project. I try to not record week after week after week. I think my vocals would burn out if I tried that. I also make sure that I make family time a priority. There will always be work. I will work till I die. But I only have my family now. Tomorrow is not promised. Helps keep perspective.
Are you an audiobook listener? What about the audiobook format appeals to you?
I actually don't usually listen to audiobooks. I find the cadence of many narrators to be too slow or too announcer-y. I know that is the way that it was done for years, but it is just not my cuppa tea. I also find I have no time for it. The rare occasion that I do listen to an audiobook is on long road trips. They really help pass the miles and make the drive more enjoyable.
What are your favorite and least favorite parts of narrating an audiobook?
Favorite has got to be all the fun character voices I get to do. I do this at home too and it drives my wife and kids nuts. But I love speaking in fun accents and different voices. Narrating audiobooks gives me the outlet to use that skill.
Least favorite would be prepping the manuscript. I literally read EVERY SINGLE WORD, so it takes me a loooooong time to read through a manuscript the first time. I want to skim, but I can't. Sometimes, it goes by very slowly.
What would you say are your strongest narration abilities?
I think my pacing and character voices. I know some are going to say that I read too fast. I think that is a preference thing. I can't stand listening to someone read too slow. I don't think it sounds natural. So I feel as thought I have a good blend of slow enough to understand but fast enough that it sounds like human beings actually speak. The voices because I love using fun accents and character choices in order to differentiate characters in a story. I find linguistic study to be fascinating and how accents shape the world we live in. Being able to utilize that interest for my work is just awesome.
Is there a particular genre you feel unsuited for? Have you ever declined a project because you didn't think you were right for it?
I don't have a very deep and resonant voice so I feel those books that call for something like that are just not for me. I prefer to pass on Romance novels, unless they are tastefully done. I think that graphic sexual content in a book is used to either boost sales of a badly written story, or detracts and distracts from a well done, quality story. I just think it is unnecessary. Therefore, those kinds of books I will take a hard pass on.


Plugging you into the audio community since 2016.
Sign up as a tour host
here.